SBI FUNDS
Partner for life
We're powering India to the future.
SBI FUNDS Partner for life
As one of the most promising economies of the world, we're scripting India's future by creating investment opportunities for all. Be it a retail mutual fund investor who's just starting out to ambitious investors who are seeing sophisticated alternative investment vehicles, we are your Partners for Life.
We're powering India to the future.
Our Business Units
Investing for sustainable growth across diverse investment opportunities
Mutual funds
Through the Mutual Fund platform, SBIFM offers over 53 open ended domestic Funds ranging from Index Funds and ETFs to various strategies across market capitalization, themes and sectors.
EXPLORE
International Investor Solutions
SBI Funds Management was the 1st bank sponsored asset management company fund to launch an offshore fund and has been successfully managing and advising India's dedicated offshore funds since 1988.
EXPLORE
ETF
SBIFM is the India's largest ETF manager with solutions across equity, fixed income and gold. Over the years, we have built in, a world class infrastructure to enable seamless and sophisticated management of our ETF suite.
EXPLORE
Portfolio Management Services
SBIFM provides customized multi-asset segregated portfolio management service for managing the investment portfolios of many large Provident Funds, treasuries of a few Trusts, High Net worth Individuals (HNIs) and Institutions.
EXPLORE
Alternative investment
Having launched our first alternative investment fund in 2015 and more funds on the anvil, we see AIFs growing faster and boosting investments in the country with participation from domestic as well as foreign investors.
Putting India on the global map
Over the last 3 decades we've led the industry through our innovative products, an investor-first culture and our uncompromising ethics.
DNA of SBI. Trusted
by India.
We share our DNA with SBI, one of the most trusted institutions in India. This trust is the foundation on which every single relationship of SBI Funds is built on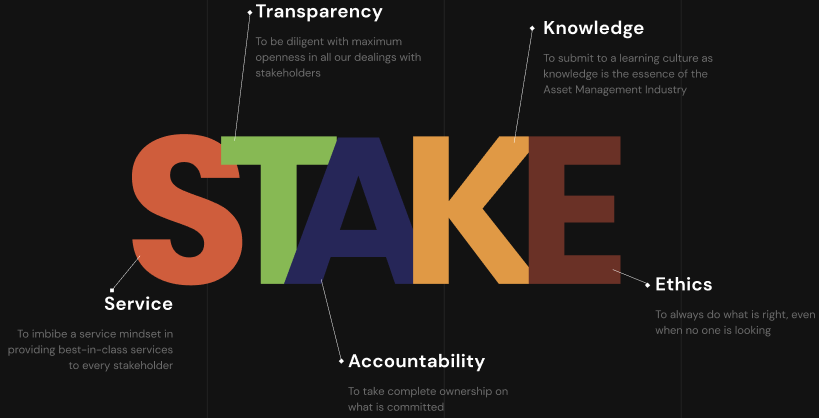 Our shared values
VISION
Be the most trusted and respected Asset Manager.
MISSION
Ethical, Responsive and Innovation Partner in Investment Solutions.