SBI FUNDS
Partner for life
SBI FUNDS IN GIFT CITY
SBI Funds Management Ltd. has emerged as a leading player in asset management space providing investment solutions across investor category through our rich investment expertise. We are in our journey to build a brand of international repute by adopting global best practices and maintaining international standards.
WHAT IS GIFT CITY?
GIFT City is India's first IFSC, or international financial services centre. It is approved and regulated by the government under the Special Economic Zones Act, 2005. GIFT City is a jurisdiction that provides financial services to both residents and non-residents in foreign currency.
The International Financial Services Centre (IFSC) was established to attract overseas financial institutions and the overseas branches/subsidiaries of Indian financial institutions to India. The IFSC provides a compelling ecosystem for conducting financial services business, including a favourable regulatory environment and a world-class infrastructure. IFSC units are treated as non-residents under extant Foreign Exchange Management regulations. The International Financial Services Centres Authority (IFSCA) is a unified regulator for securities markets, banking, insurance, and pension funds in the IFSC.
International Hub Of India
SBIMF at
Gift City
With evolving needs of investors and the ever-changing dynamics of the financial industry, we have made our presence in GIFT City Gujarat through our branch operation. With our strong pedigree fund management expertise, we are committed to offer investment solutions to across client segments operating through our GIFT City branch.
SBI Funds Management Limited (SBIFML) IFSC- Branch is registered with the International Financial Services Authority (IFSCA) as a Registered Fund Management Entity (Registered FME) (Retail) bearing registration number: IFSCA / FME/ III/ 2022-23/010. SBI Funds Management Limited – (IFSC Branch) is engaged in portfolio management Services and Investment Management activities / services for pooled assets in IFSC.
We endeavour to develop our GIFT City services as a one-stop destination for all international financial services and innovations in this regard.
Investment Portfolio
SBI Investment

Opportunities Fund (IFSC)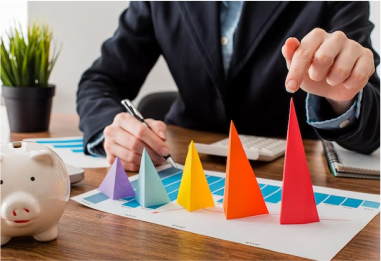 About the Fund
The fund is an open-ended restricted Scheme classified as Category III Alternate Investment Fund under the International Financial Services Centre Authority (IFSCA) Regulations and is registered with IFSCA bearing registration no. IFSC/AIF3/2023-24/0010. The fund aims to provide long term capital appreciation by investing primarily in equity and equity linked investments including the use of derivatives, debt related instruments and other permissible securities as per applicable laws.
Strategy of the fund
The fund will be manged with a combination of long only strategy & derivative strategy intended for better risk adjusted returns.
1. Long Only Strategy
High conviction focused portfolio 
Bottom-up stock picking 
Long-term earning compounders 
Style, Sector & Market cap agnostic 
Focus on Quality & Growth 
Valuation & research arbitrage 
2. Derivatives Strategy
The derivative strategy may be used for both hedging purposes and for enhancing return depending upon opportunities as may be available. 
With a combination of above 2 strategies, the fund will endeavour to invest in stocks that offer long term appreciation potential and the same time, cushion the downside from market falls, thereby focusing on delivering superior risk-adjusted returns.
FPI Registration
The Fund is also registered as a Category I Foreign Portfolio Investment (FPI) bearing registration number INIGFP057323 under the FPI Regulations.
The above information is given for general purposes only. Prospective investors are advised to read Private Placement Memorandum and Contribution agreement and obtain professional advice before investing.
SBIFML ADVANTAGE
Strong Pedigree
Over 36 years of Investment management experience

JV between India's largest bank SBI, and Europe's largest asset manager, the French player Amundi

Investors can leverage on strength of both stakeholders to achieve best of both domestic and global investment practices
Investment Expertise
Proven expertise in managing strategies across asset classes

Strong in-house research provides depth and breadth of coverage resulting in superior stock selection

Average industry experience of investment team of over 15 years+
Rigorous Investment Process
Focus on innovation to build smarter investment strategies, robust internal framework through technology adoption and global expertise.

Structured and disciplined processes to ensure effective execution of strategies

Rigorous investment templates in place for each strategy

Flexibility to tailor solutions and advisory assignments
Robust Risk Management Framework
One of the leading risk management capabilities in india: 10 member independent team

Risk management aligned to international standards

Emphasis on coherence in risk monitoring & transparency in reporting
Get in Touch
Contact details for SBI Funds Management Limited (IFSC) – Branch
+91 84510 48593 | +91 (0)79-68320700

SBI Funds Management Limited (IFSC-branch)
Unit 209, 2nd floor,
Signature Building, Block 13B,
Zone-1, GIFTSEZ,
Gandhinagar-382355 (Gujarat),
India

yashpal.sharma@sbifundsgift.com